Archives
---
Be trained by SensioLabs experts (2 to 6 day sessions -- French or English).
trainings.sensiolabs.com
Access to the SensioLabs Competency Center for an exclusive and tailor-made support on Symfony
sensiolabs.com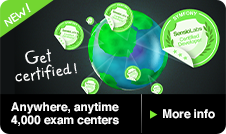 Blog
A week of symfony #103 (15->21 december 2008)
Jobeet tutorial continued attracting symfony community attention during this week. As a consequence, documentation activity is booming with tens of fixes, translations, enhancements and edits. Meanwhile, sfDoctrinePlugin fixed lots of bugs this week and five new plugins were published.
Development mailing list
Development highlights
Development digest: 196 changesets, 65 defects created, 54 defects closed, 13 enhancements created, 5 enhancements closed, 48 documentation defects created, 36 documentation defects closed and 39 documentation edits.
Book and documentation
Wiki
Plugins
New plugins
Updated plugins
Some new symfony powered websites
They talked about us
IN THE NEWS

Symfony Certification: Now in 4,000 centers around the world!