Archives
---
Be trained by SensioLabs experts (2 to 6 day sessions -- French or English).
trainings.sensiolabs.com
Access to the SensioLabs Competency Center for an exclusive and tailor-made support on Symfony
sensiolabs.com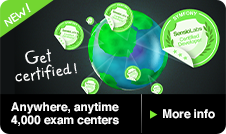 Blog
A week of symfony #258 (5->11 December 2011)
This week Symfony 2.0.7 was released, fixing some bugs and bumping the version of several components. That's the case of Twig, upgraded to its latest and greatest 1.4 version. Meanwhile, the master branch continued adding some minor but nice tweaks.
Development mailing list
Symfony2 development highlights
Repository summary: 3,539 watchers (#1 in PHP, #22 overall) and 907 forks (#1 in PHP, #12 overall).
Updated plugins
They talked about us
IN THE NEWS

Symfony Certification: Now in 4,000 centers around the world!