Archives
---
Be trained by SensioLabs experts (2 to 6 day sessions -- French or English).
trainings.sensiolabs.com
Access to the SensioLabs Competency Center for an exclusive and tailor-made support on Symfony
sensiolabs.com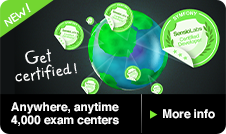 Blog
A week of symfony #268 (13->19 February 2012)
This week, the Symfony Live Paris 2012 conference was announced. Early bird tickets sold out in less than 24 hours and call for papers is open until March 30th. Meanwhile, Symfony 2.1 added hinclude support in the core.
Development mailing list
symfony 1 development highlights
Symfony2 development highlights
Repository summary: 3,953 watchers (#1 in PHP, #28 overall) and 1028 forks (#1 in PHP, #11 overall).
Updated plugins
They talked about us
IN THE NEWS

Symfony Certification: Now in 4,000 centers around the world!