Archives
---
Be trained by SensioLabs experts (2 to 6 day sessions -- French or English).
trainings.sensiolabs.com
Access to the SensioLabs Competency Center for an exclusive and tailor-made support on Symfony
sensiolabs.com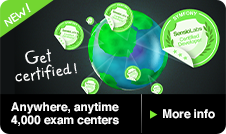 Blog
A week of symfony #269 (20->26 February 2012)
This week, Symfony 2.0.11 was released to address a security vulnerability. Meanwhile, Symfony 2.1 development focused on Config and Translation components and continued adding PHP 5.4 forward compatibility. In addition, Symfony2 official repository achieved the 4,000th watcher milestone.
Symfony2 development highlights
Repository summary: 4,002 watchers (#1 in PHP, #28 overall) and 1037 forks (#1 in PHP, #11 overall).
dsHtml2Image: plugin that utilizes the wkhtmltoimage unix utility to create snapshot images of web pages.
brJqGrid: integrates jqgrid plugin of jQuery.
sfRSS: simple plugin that creates RSS feed.
Updated plugins
They talked about us
IN THE NEWS

Symfony Certification: Now in 4,000 centers around the world!