Archives
---
Be trained by SensioLabs experts (2 to 6 day sessions -- French or English).
trainings.sensiolabs.com
Access to the SensioLabs Competency Center for an exclusive and tailor-made support on Symfony
sensiolabs.com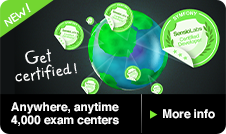 Blog
A week of symfony #272 (12->18 March 2012)
This week Symfony 2.1 focused on session handlers refactoring, another important step in the ongoing effort to improve and refactor session management. In addition, the official Symfony documentation section was improved.
Development mailing list
Symfony2 development highlights
Repository summary: 4,158 watchers (#1 in PHP, #28 overall) and 1089 forks (#1 in PHP, #12 overall).
Updated plugins
They talked about us
IN THE NEWS

Symfony Certification: Now in 4,000 centers around the world!