Archives
---
Be trained by SensioLabs experts (2 to 6 day sessions -- French or English).
trainings.sensiolabs.com
Access to the SensioLabs Competency Center for an exclusive and tailor-made support on Symfony
sensiolabs.com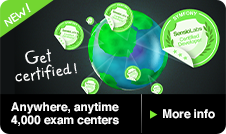 Blog
A week of symfony #273 (19->25 March 2012)
This week Symfony project announced that Drupal 8 will adopt some of the most important Symfony components, including HttpFoundation, HttpKernel, Routing, EventDispatcher, DependencyInjection, and ClassLoader.
Development mailing list
Symfony2 development highlights
068e859: [TwigBundle] changed getAndCleanOutputBuffering() handling of systems where ob_get_level() never returns 0
d42ae47: [FrameworkBundle] added Croatian validator translation for 2.0
Repository summary: 4,244 watchers (#1 in PHP, #29 overall) and 1107 forks (#1 in PHP, #12 overall).
Updated plugins
sfDoctrineActAsTaggable:

Tags should be sorted in a case-insensitive fashion for consistency with the results of sorting them with MySQL and for general friendliness

apostrophe:

fixed aWidgetFormJqueryTime id conflicts with the date widget in an aWidgetFormJQueryDateTime combined widget
apostrophe:ssh now works correctly when the other site already trusts your public key and no password prompt is necessary
added is16x9() method which indicates whether the embed service in question is best when the aspect ratio is kept at 16x9
added a special case to executeDelete to respond with a JSON status in the event of an XHR request
They talked about us
IN THE NEWS

Symfony Certification: Now in 4,000 centers around the world!