Archives
---
Be trained by SensioLabs experts (2 to 6 day sessions -- French or English).
trainings.sensiolabs.com
Access to the SensioLabs Competency Center for an exclusive and tailor-made support on Symfony
sensiolabs.com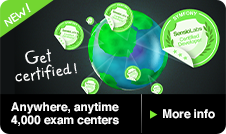 Blog
A week of symfony #334 (20->26 May 2013)
This week, the Symfony Live Portland 2013 conference gathered all the attention of the Symfony community. Meanwhile, the upcoming Symfony 2.3 version continued removing deprecated options and adding new unit tests.
Symfony2 development highlights
5321600: [HttpKernel] fixed two bugs in HttpCache (304 responses always send Content-Type: text/html; charset=UTF-8 header and failed to invalidate cached entities referred to by the Location header)
45b68e0: [Finder] fixed unexpected duplicate sub path related AppendIterator issue
169c0b9: [Finder] fixed iteration fails with non-rewindable streams
They talked about us
IN THE NEWS

Symfony Certification: Now in 4,000 centers around the world!