Archives
---
Be trained by SensioLabs experts (2 to 6 day sessions -- French or English).
trainings.sensiolabs.com
Access to the SensioLabs Competency Center for an exclusive and tailor-made support on Symfony
sensiolabs.com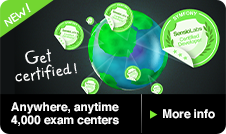 Blog
A week of symfony #353 (30 September -> 6 October 2013)
This week, the development phase of Symfony 2.4 finished with a ton of new features committed to the Symfony repository, such as a way to override the Request class, the routing/container descriptors, the refactor of the sessions to avoid writing the session at each request and the possibility to register Commands via the DIC. In addition, it was announced that the Symfony Certification exam can now be taken in nearly 4,000 test centers across the world.
Development mailing list
Symfony2 development highlights
They talked about us
IN THE NEWS

Symfony Certification: Now in 4,000 centers around the world!