Archives
---
Be trained by SensioLabs experts (2 to 6 day sessions -- French or English).
trainings.sensiolabs.com
Access to the SensioLabs Competency Center for an exclusive and tailor-made support on Symfony
sensiolabs.com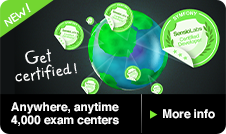 Archives for 01/2006
---
Fabien will speak live on February 10th, 2006 at 1PM EST.
---
Template fragments is made much easier in 0.6 thanks to the new templates components.
---
What's new in 0.6?
by Francois Zaninotto – January 24, 2006
If the changelog is like Chinese for you, you should have a look at the detail of the additions to the new symfony version.
---
Did you always want to try symfony, but never actually did it because of the long installation procedure? Well, the symfony sandbox is made for you.
---
It's been so long since last release (about a month!), and you were all expecting it. Here it is, but in alpha state.
---
New symfony projects start every day, looking for skilled developers. Are you for hire?
---
Minor site redesign
by Francois Zaninotto – January 10, 2006
The symfony website has just been switched to symfony 0.6 alpha.
---
A new version of symfony - not ready for testing - was just commited to the SVN repository. Please don't upgrade your version until we make it stable!
---
2006 will start with a version 0.6 of symfony. Are you ready for even more professional tools?
IN THE NEWS

Symfony Certification: Now in 4,000 centers around the world!