Archives
---
Be trained by SensioLabs experts (2 to 6 day sessions -- French or English).
trainings.sensiolabs.com
Access to the SensioLabs Competency Center for an exclusive and tailor-made support on Symfony
sensiolabs.com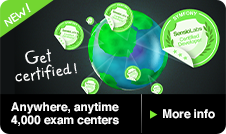 Archives for 02/2006
---
If you always wanted to know how to use the admin generator introduced in symfony 0.6, the new generator chapter of the documentation is made for you.
---
Fabien is looking for a good symfony developer for a project at Sensio's.
---
The interview of Fabien by PHP Architect is now available as a downloadable podcast.
---
Symfony 0.6 released
by Francois Zaninotto – February 09, 2006
The code, the doc and the tutorials are now fully 0.6 compatible.
---
The next major release of symfony will be published as stable on 10/02.
IN THE NEWS

Symfony Certification: Now in 4,000 centers around the world!