Archives
---
Be trained by SensioLabs experts (2 to 6 day sessions -- French or English).
trainings.sensiolabs.com
Access to the SensioLabs Competency Center for an exclusive and tailor-made support on Symfony
sensiolabs.com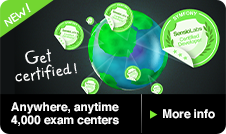 Archives for 03/2006
---
Open source rocks
by Francois Zaninotto – March 31, 2006
Unexpected growth rate, new business opportunities and great feedbacks, this is the lesson of the open source philosophy.
---
CLI reference added
by Francois Zaninotto – March 29, 2006
If you don't know the symfony CLI tasks by heart yet, this may prove useful.
---
More details, better organized, with a nicer look: that's the new exceptions thrown by symfony.
---
Regular or AJAX, sortable lists are easy to implement if you extend the model properly.
---
You have to see this one to realize how symfony can make your life easier.
---
How could you live without it before ?
---
Admin generator, fast debug mode and bug corrections are the main enhancements of the latest stable version.
---
The 24 tutorials of the 2005 advent calendar have just been updated to be compatible with symfony 0.6.
---
You may experience problems with the symfony project channel if you use the latest PEAR version.
---
Book summary
by Francois Zaninotto – March 01, 2006
The ever-growing symfony book has now a new summary, allowing easy navigation and fast access to the ressource you're looking for.
IN THE NEWS

Symfony Certification: Now in 4,000 centers around the world!