Archives
---
Be trained by SensioLabs experts (2 to 6 day sessions -- French or English).
trainings.sensiolabs.com
Access to the SensioLabs Competency Center for an exclusive and tailor-made support on Symfony
sensiolabs.com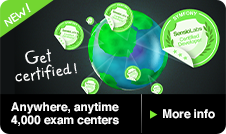 Archives for 07/2006
---
The wiki and bug tracker now require signup
---
We've got digged!
by Francois Zaninotto – July 19, 2006
Don't worry about your symfony app being able to hold a Digg effect: This site is the proof.
---
Why use pager controls when you can use the browser scroll bar?
---
---
Meet schema.yml
by Francois Zaninotto – July 05, 2006
The first configuration file found in symfony tutorials was a XML file. Some said that it was not simple enough.
IN THE NEWS

Symfony Certification: Now in 4,000 centers around the world!