Archives
---
Be trained by SensioLabs experts (2 to 6 day sessions -- French or English).
trainings.sensiolabs.com
Access to the SensioLabs Competency Center for an exclusive and tailor-made support on Symfony
sensiolabs.com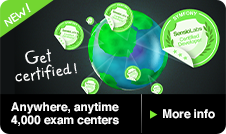 Archives for 09/2006
---
Your opinion is important to us
---
Lime, how come you taste so good?
---
Just a glimpse at loading times
---
Major update on the plugin system, on the plugin distribution, on the plugins wiki page, and addition of a User Management plugin.
IN THE NEWS

Symfony Certification: Now in 4,000 centers around the world!