Archives
---
Be trained by SensioLabs experts (2 to 6 day sessions -- French or English).
trainings.sensiolabs.com
Access to the SensioLabs Competency Center for an exclusive and tailor-made support on Symfony
sensiolabs.com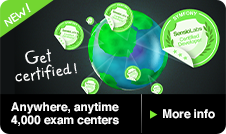 Archives for 04/2007
---
It is time to make some buzz
---
Dynamic JavaScript code following the MVC pattern
---
A package for Debian and Ubuntu users
---
Even if the workshop will be given in English, a lot of French developers want to attend our symfony workshop.
---
symfony 1.0.2 maintenance release.
---
Go and check the future of the symfony plugins hosting
---
Fabien and François will be giving a three day workshop on symfony, on June 6-8 in Paris, France.
---
Do you want to know more about the two core creators of symfony?
IN THE NEWS

Symfony Certification: Now in 4,000 centers around the world!