Archives
---
Be trained by SensioLabs experts (2 to 6 day sessions -- French or English).
trainings.sensiolabs.com
Access to the SensioLabs Competency Center for an exclusive and tailor-made support on Symfony
sensiolabs.com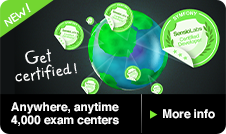 Archives for 07/2007
---
---
Symfony development steadily progresses towards 1.1 version and prepares for major refactoring during following weeks. Plugins list adds up 108 plugins, with 3 more plugins released this week. Symfony's marketplace grows with new job offers and devolpers for hire all around the world.
---
Development of symfony framework continues at a frenetic pace. This week also marks a new milestone for development: the 2000th ticket.
---
---
The return of the weekly updates
---
---
symfony is part of the go PHP5 initiative
---
Some good PHP5 code available
IN THE NEWS

Symfony Certification: Now in 4,000 centers around the world!