Archives
---
Be trained by SensioLabs experts (2 to 6 day sessions -- French or English).
trainings.sensiolabs.com
Access to the SensioLabs Competency Center for an exclusive and tailor-made support on Symfony
sensiolabs.com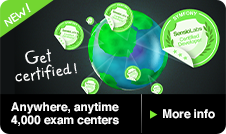 Archives for 09/2007
---
Another busy week for symfony: new, improved and 1.0.X-compatible plugin system; symfony website migration; symfony-project.com and symfony-project.org reorganization.
---
If you like French cuisine, you will fall in love with symfony! Vous aimez la cuisine française ? Vous allez adorer symfony !
---
The road to symfony 1.1 continues with more changesets and internal refactoring. Lots of new and updated plugins and lots of new symfony-powered websites.
---
Refactorization of symfony core continues with more than 50 changesets during the last 7 days. Busiest week ever for plugin development: 6 new plugins released and 20 plugins updated.
---
It sounds boys did a pretty good job at the symfony camp last week end.
---
The one where I announce a bunch of new training sessions in English, French and German.
---
Busy week for symfony: 1.0.7 version released, SymfonyCamp 2007, lots of job postings, lots of new symfony powered websites and frenetic plugin activity.
---
Some news from the symfony Camp
---
---
Symfony's long-awaited 1.1 version gets closer as Fabien delegates 1.0.X version maintenance, continues refactorization of core components and prepares the upgrading process.
IN THE NEWS

Symfony Certification: Now in 4,000 centers around the world!