Archives
---
Be trained by SensioLabs experts (2 to 6 day sessions -- French or English).
trainings.sensiolabs.com
Access to the SensioLabs Competency Center for an exclusive and tailor-made support on Symfony
sensiolabs.com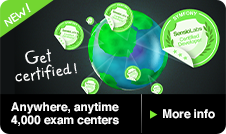 Archives for 05/2008
---
Starting with symfony 1.1, it is now possible to easily use Propel 1.3 in your project to take advantage of its speed improvements, nested set implementation, object instance pooling, among others. Most importantly, Propel 1.3 uses PDO instead of Creole as the DBAL, offering a significant performance boost.
---
This week, symfony beat another development activity record with more than 210 changesets. Moreover, hundreds of framework's files have been improved with more detailed phpdoc information. Lastly, Symfony has established another awesome milestone with more than 400 public websites made with the framework, including some colossal Yahoo! web applications with more than 100 million users.
---
Last week, we've fixed a security bug allowing XSS attacks in certain circumstances. The related ticket was opened more than a year ago.
---
During this week, a new symfony 1.0.X maintenance version was released, fixing an important security breach. More than 20 plugins were updated, especially sfDoctrine, sfExtjsTheme and sfYUI.
---
symfony 1.0.16 is out and fixes an important security breach.
---
Outstanding week for symfony with three new versions released: 1.0.14, 1.0.15 and 1.1.0 RC1. After its first release candidate, symfony 1.1 gets tons of fixes and enhancements. As usual, plugins continue breaking records with more than 22 updated plugins and 6 new plugins released during this week.
---
---
Yahoo! used symfony to redevelop another project. This time symfony was used as part of the foundation for Yahoo! Answers.
---
As promised, we end today the beta releases cycle of symfony 1.1, with the publication of the first release candidate version (RC1). No new feature will be added from now, so you're encouraged to test it thoroughly and report any problem to help us fixing the remaining bugs before we publish the stable version.
---
symfony 1.0.14 is out. As usual, this is a bug fix release.
---
This week, symfony 1.0 branch has fixed several bugs, while symfony 1.1 branch continues polishing some features with bugfixes and refactorings. Among plugins, development activity has been focused on Doctrine. The plugin sfDoctrine for symfony 1.1 now has all the features of the bundled plugin sfPropelPlugin. In fact, sfDoctrinePlugin has even more features such as migrations, DQL, inheritance and additional admin generator features.
IN THE NEWS

Symfony Certification: Now in 4,000 centers around the world!