Archives
---
Be trained by SensioLabs experts (2 to 6 day sessions -- French or English).
trainings.sensiolabs.com
Access to the SensioLabs Competency Center for an exclusive and tailor-made support on Symfony
sensiolabs.com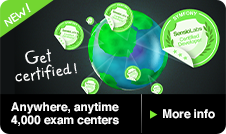 Archives for 02/2009
---
We are always looking for ways to enhance the developers experience with the symfony documentation. Today, we have added OpenSearch support for the API.
---
Today, I have added more than 40 pages in two new appendices to the forms book: one about Widgets and the other about Validators.
---
Symfony developers announced this week that another top 100 website is powered by symfony. Adding up the four biggest symfony applications, more than 220 million people enjoy symfony powered websites.
---
In this tutorial I would like to show how you can add flexibility to your symfony applications using the symfony built-in event system.
---
If you want to influence the symfony 1.3 features, you still have one week left as the "Feature brainstorming" phase ends at the end of the month.
---
Daily Motion, the world's largest independent video entertainment website, is now powered by symfony.
---
One of the most requested feature for symfony is the ability to create links to a frontend application from a backend one. This post shows how it can be done very easily with symfony 1.2.
---
It's been a long time the symfony 1.1 branch hasn't had a maintenance release, so here's this fresh 1.1.7 version coming with its bunch of bugfixes.
---
The symfony framework configurability is one of its most appealing strength, but it is also a thing that comes back over and over again as a weakness. Why?
---
Very calm week for symfony project with few changesets related to symfony core. This week also marked the end of the dwhittle branch, as it was moved to a private repository. Plugin development maintained its strong activity with 7 new plugins (including a new content management sub framework for symfony) and 21 updated plugins.
---
This week symfony 1.2.4 was released, symfony developers mailing list was revamped, seven new plugins were introduced and a remarkable amount of posts were published in blogs all around the world.
---
symfony 1.2.4 is a recommended update for any 1.2.3 users experiencing a regression or those who are getting corrupted cache files.
---
Frequently asked questions about the "Practical symfony" book, such as shipping costs, allowed payment methods and the quality of the printed book.
---
This week the symfony project showed an extraordinary activity: i18n data were completely updated and optimized, symfony 1.2.3 was released and all the symfony 1.2 documentation was published in PDF format. Furthermore, 33 plugins were updated and 245 changesets were committed to the repository.
IN THE NEWS

Symfony Certification: Now in 4,000 centers around the world!