Archives
---
Be trained by SensioLabs experts (2 to 6 day sessions -- French or English).
trainings.sensiolabs.com
Access to the SensioLabs Competency Center for an exclusive and tailor-made support on Symfony
sensiolabs.com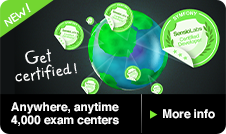 Archives for 03/2009
---
Are you ready to welcome the Symfony Components?
---
Symfony 1.2.5 was released this week, fixing lots of minor bugs. Documentation was also updated with lots of minor fixes, specially the Jobeet tutorial. Meanwhile, CMS based plugins (sfSympal and pkContextCMS) were once more the most active of the 24 updated plugins.
---
symfony 1.2.5 is out with a number of bug fixes for everybody. Check the changelog and enjoy!
---
This week, the long-awaited Jobeet demo website was activated. Moreover, the first official symfony conference, called Symfony Live 2009, was announced and will be held at Paris on 11 and 12 of June.
---
Today, I have taken the time to put the long-overdue Jobeet demo website online.
---
Symfony 1.3 development got a boost this week with the removal of three configuration options and tweaks to the autoloading mechanism. All the symfony books were updated with fixes, specially the Jobeet tutorial. In addition, symfony 1.0.20 was released this week.
---
Here is the 21st release of the 1.0 version of symfony. 2 years ago, symfony core team was very proud to release the version 1.0.0.
---
This week symfony 2 showed a sneak peek of its upcoming features and components. Meanwhile, symfony 1.x development activity maintains focused on plugins, with 8 new plugins introduced and 30 plugins updated. Symfony popularity continues soaring as dozens of posts are published each week all around the blogosphere.
---
A question came across the mailing list today that provides an excellent opportunity to demonstrate the flexibility of the symfony 1.2 routing system.
---
Symfony project showed this week a very intense activity with nearly 200 changesets committed and 72 errors fixed/closed. Documentation was heavily updated with new original contents and tons of translations. Lastly, 12 new plugins were introduced and 20 plugins were updated.
IN THE NEWS

Symfony Certification: Now in 4,000 centers around the world!