Archives
---
Be trained by SensioLabs experts (2 to 6 day sessions -- French or English).
trainings.sensiolabs.com
Access to the SensioLabs Competency Center for an exclusive and tailor-made support on Symfony
sensiolabs.com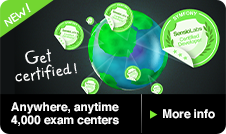 Archives for 07/2009
---
This week, another symfony event was announced and the videos of the last symfony conference were published. In addition, dependency injection component and lime 2.0 tool were updated.
---
It is with great pleasure that I announce a new symfony event: symfony Day Cologne. symfony Day will be the first symfony conference in Germany. On september 4th 2009, symfony fans from Europe and beyond are invited to come visit the beautiful city of Cologne for excellent speakers, great discussions and an awesome party.
---
This week, the symfony reference guide was published, adding yet another useful resource to the vast symfony library. Meanwhile, 15 new plugins were introduced and symfony 1.2.8 version was released.
---
The symfony Reference Guide book is now available. read it online or buy the printed version.
---
If you have not done so already, you still have two days to choose symfony as a winner for the 2009 SourceForge.net Community Choice Awards.
---
Sometimes you find out that a change was not as good as you once thought. With symfony 1.2.8 we bring some bug fixes, but also revert the security fix from symfony 1.2.7
---
Symfony project showed an incredible activity during this week: more than 220 changesets commited, 42 bugs fixed, 1.1.8 and 1.1.9 versions released, tons of fixes and improvements for Doctrine plugin and tens of documentation fixes and edits. Moreover, symfony project maturity achieved another milestone with its 20,000th changeset.
---
The last supported version of symfony 1.1 had a weird bug regarding task classes autoloading, which could forbid the symfony command line to work propery. This new 1.1.9 release solves the problem, and will be the last officially supported one.
---
Last week, the NetBeans team announced that the next version of their IDE (6.8) will have native support for symfony!
---
Here comes the latest release of the 1.1 branch of symfony, tagged 1.1.8. Security patches will be provided until June 2010, though.
---
Symfony components expanded this week with the addition of the dependency injection container and the event dispatcher. Meanwhile, lime testing tool was heavily updated and its 2.0 experimental branch was created.
---
After the YAML and the Dependency Injection, it's time that the Symfony Event Dispatcher component join the crowd of the Symfony components.
---
The main idea of this event is to let people contribute back something to symfony that only takes a few minutes a day.
IN THE NEWS

Symfony Certification: Now in 4,000 centers around the world!