Archives
---
Be trained by SensioLabs experts (2 to 6 day sessions -- French or English).
trainings.sensiolabs.com
Access to the SensioLabs Competency Center for an exclusive and tailor-made support on Symfony
sensiolabs.com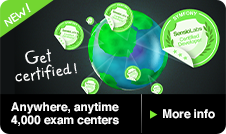 Archives for 09/2009
---
Just two days after the first alpha release of symfony 1.3, I'm proud to announce that both the Practical symfony book (aka the Jobeet tutorial) and the symfony reference guide have been updated to take into account the new features of this version of symfony.
---
This week started with the introduction of the new symfony templating component. Afterwards, the long-awaited first alpha version of symfony 1.3 was published, including lots of updated documentation. The week ended with the release of symfony 1.2.9.
---
symfony 1.2.9 took a bit longer than usual, mainly because we concentrate on 1.3 at the moment and symfony 1.2 is pretty stable.
---
Meet symfony 1.3. Here are some of the highlights of what's new...
---
As symfony 1.3 release slowly approaches, lots of fixes, changes and tweaks are committed to its branch. This week, symfony 1.3 gained YAML 1.2 compatibility and a new experimental optimization layer.
---
---
Symfony development returned this week to its usual frenetic activity with tons of important fixes and additions. Firstly, symfony 1.3 unveiled a brand-new email support based on SwiftMailer 4. Secondly, a major performance improvement was introduced in the routing system. Lastly, both Doctrine and Propel showed an intense activity, symfony 1.0.21 was released and YAML component started support for the 1.2 YAML specification.
---
Last friday, september 4th, the German city of Cologne was the host of a new symfony event: symfony Day. This new one-day event was organized by German web agency Interlutions. Before the event already, the excitement was building because of the interesting line up, and it looks like this excitement was very much justified.
---
Here is the long awaited new (and not last) release of symfony 1.0. As usual, only security and backported fixes have been applied to the oldest member of the symfony family.
---
In the previous post we went through the features provided by FireSymfony. In this post we are going to see how to install the Firefox Add On and the symfony plugin.
---
Despite lack of development activity, it was a busy week for symfony. Firstly, symfony day 09 event took place in Germany with great success. Meanwhile, symfony drew lot of attention at the PHP Conference in Japan, greatly increasing symfony coverage in the japanese blogosphere.
---
In this series of articles I would like to present you FireSymfony, a Firefox add-on for debugging symfony applications inside the popular Firebug.
---
As many companies from around the world asked me how they can sponsor the event, we have worked on a sponsor guide, which is now available for download.
IN THE NEWS

Symfony Certification: Now in 4,000 centers around the world!