Archives
---
Be trained by SensioLabs experts (2 to 6 day sessions -- French or English).
trainings.sensiolabs.com
Access to the SensioLabs Competency Center for an exclusive and tailor-made support on Symfony
sensiolabs.com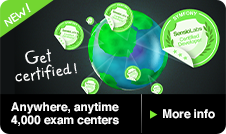 Archives for 01/2010
---
After three long years, the last release of symfony 1.0 branch was published this week. In addition, a new initiative was started to help symfony core members cleaning the bug tracker.
---
The 27th of January is kind of an important date in mankind history. Of course, everybody know it is the birthday of Wolfgang Amadeus Mozart and the date of the invention of the light-bulb by Thomas Edison. To this list, the core team is proud to add the last release of the symfony 1.0 branch: symfony 1.0.22.
---
Symfony 2 reported this week some impressive and very promising figures in a basic "hello world" benchmark. Meanwhile, symfony 1.X returned to its usual development activity with several bugfixes.
---
Today, I'm really excited to announce that Scott Chacon will be our guest at the Symfony Live Conference in February. Of course, he will host a session about Git.
---
The brand-new Git repository of Symfony 2 showed this week strong development activity, mostly focused on Dependency Injection component. Symfony 2 also unveiled its new interactive shell that will supersede the traditional symfony CLI.
---
As you might have noticed, the Symfony 2 code is now hosted on Git.
---
Symfony 2 started this week its migration to a Git repository. First commits on GitHub were related to Console component and Commands/Tasks. Meanwhile, Sympal and Diem maintained their close competition for being the most updated symfony plugin.
---
Symfony project enjoyed this week a well deserved vacation. Therefore, the solely development activity was provided by new and updated plugins.
IN THE NEWS

Symfony Certification: Now in 4,000 centers around the world!