Archives
---
Be trained by SensioLabs experts (2 to 6 day sessions -- French or English).
trainings.sensiolabs.com
Access to the SensioLabs Competency Center for an exclusive and tailor-made support on Symfony
sensiolabs.com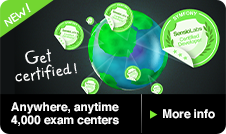 Archives for 02/2010
---
This week, three symfony security releases were published (1.2.12, 1.3.3 and 1.4.3). In addition, Yaml component gained lots of fixes and Doctrine Bundle integration with Symfony 2 was improved.
---
This release addresses a security vulnerability discovered earlier today.
---
A conference such as Symfony Live always generates a lot of buzz. Especially when there are interesting announcements or rumours are made. This post will give you an overview of the community response to Symfony Live from various blogs and social networks.
---
Symfony Live 2010 conference took place this week, resulting in astonishing success. Symfony 2 preview was released during the conference and it's been praised afterwards in hundreds of blog posts and tweets.
---
Symfony Live Day 2
by Gilles Taupenas – February 19, 2010
For the second day of this Symfony Live, management was easier because everybody knew the place, people coming from far away were less jet-lagged which was better to follow the upcoming sessions! Moreover, for the staff we were, people could fortunately enter the place without queuing because of us! Sessions began with Lukas and Jordi who described us how they used symfony components like yaml, event dispatcher or request handler out of symfony.
---
Today was big news day, when Fabien showed the Symfony 2 alpha to the public. As kind of side note he declared symfony 1.3 and 1.4 as the only supported symfony releases
---
Symfony Live Day 1
by Gilles Taupenas – February 17, 2010
Here is half of the way done at the moment. Symfony Live this year made us think our speakers can begin to live their own rock star life (see symfony stickers and you will feel confident about it). Yesterday morning at 8, some people were already waiting for their badge. Actually, they were right on time okay because the registration was beginning at 8... Unexpectedly it made us think at the first impression that the event were pushed from start by a high community pressure. For us, we could not be more pleased to see it.
---
Symfony published this week three new maintainance releases of its 1.2, 1.3 and 1.4 branches. Next week, the Symfony Live 2010 conference will host tens of sessions, workshops and social events attended by hundreds of symfony fans. Moreover, the first alpha version of Symfony 2 will be previewed during the conference.
---
symfony 1.2.11 brings a few minor fixes and includes the XSS security fix included in 1.3.2 and 1.4.2 as well
---
These releases include numerous bug fixes and one security fix. All 1.3.x and 1.4.x users should upgrade their projects immediately.
---
Only a few more days until all eyes in the symfony world will be aimed at Paris for the Symfony Live conference. Since it is getting this close, we would like to share some interesting numbers with you about this event.
---
Symfony framework achieved this week another important milestone with the release of its 900th plugin. Meanwhile, Symfony 2 continues taking shape just eight days before the publication of its first alpha version at Symfony Live 2010 conference.
IN THE NEWS

Symfony Certification: Now in 4,000 centers around the world!