Archives
---
Be trained by SensioLabs experts (2 to 6 day sessions -- French or English).
trainings.sensiolabs.com
Access to the SensioLabs Competency Center for an exclusive and tailor-made support on Symfony
sensiolabs.com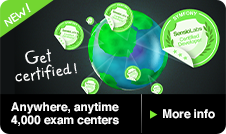 Archives for 03/2010
---
The first in the new series of case studies about running a TV station with symfony was a big success. So without further ado I would like to introduce to you the next in the series: open source hosting company ServerGrove has written a case study about their building of a livechat application with symfony.
---
This week continued the open discussion about the best approach for controllers in Symfony 2. In addition, symfony 1.X branch committed lots of fixes and Propel 1.5 plugin introduced some new features for its admin generator.
---
This week Symfony 2 started the conversion of its unit tests from lime to PHPUnit. In addition, an RFC about controllers in Symfony 2 was published.
---
During Symfony Live 2010 we asked people for their case studies to publish on the symfony website. From now on, we will publish a new case study every two weeks. The first one is by David Hermann. In this case study he will discuss how he used symfony to replace legacy software at a TV station with software that optimizes the workflow of the station employees.
---
Symfony project unveiled this week some new details about its console, routing, output escaper and request handler components during the ConFoo conference.
---
Symfony 2 development got a boost this week with lots of chagesets, mostly related with the upcoming Doctrine 2 bundle.
---
This post is about one key aspect of the Symfony 2 philosophy. Hopefully, it will help you better understand the reasoning behind most of our decisions.
IN THE NEWS

Symfony Certification: Now in 4,000 centers around the world!