Archives
---
Be trained by SensioLabs experts (2 to 6 day sessions -- French or English).
trainings.sensiolabs.com
Access to the SensioLabs Competency Center for an exclusive and tailor-made support on Symfony
sensiolabs.com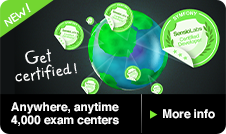 Archives for 09/2010
---
This week, the activity of the symfony developers' mailing list soared with lots of interesting discussions. Among many other topics, developers discussed about Symfony2 default template engine (PHP or Twig) and the default configuration format (PHP, XML or YAML). Remember that this mailing list is the best place to get the latest news from Symfony2 and to influence its future development.
---
This is a small release that fixes a regression in the web debug toolbar.
---
The symfony team is happy to announce the immediate availability of symfony versions 1.3.7 and 1.4.7. These releases include a number of bug fixes as well as a Doctrine update and updates to some translations files. Read on for the details.
---
Symfony2 PR3 was published this week, paving the way for the soon to be released Symfony2 alpha version. Meanwhile, Symfony\Framework namespace was deleted and its code was moved to Symfony\Component\HttpKernel and Symfony\Bundle\FrameworkBundle.
---
Today, I'm happy to announce the immediate availability of Symfony2 PR3.
---
Annotations shined this week: Symfony2 routing component added an annotation loader, a new experimental FrameworkExtraBundle was released to support annotations for controllers and development mailing-list hosted a discussion about defining services with annotations. Unfortunately, this week we also found out that Symfony2 will probably delay its launch date until the next Symfony Live Conference (3-5 March 2011).
---
The first Spanish Symfony Conference took place on July 5 and 6 at the Jaume I University of Castellón, Spain. Symfony is the most popular PHP framework in every Spanish-speaking country, but this was the first opportunity for the community to gather around their favorite framework.
---
Symfony2 introduced this week its new Web Profiler Bundle. The Symfony Profiler augments the web debug toolbar and provides the most detailed debug information available in any framework.
IN THE NEWS

Symfony Certification: Now in 4,000 centers around the world!