Archives
---
Be trained by SensioLabs experts (2 to 6 day sessions -- French or English).
trainings.sensiolabs.com
Access to the SensioLabs Competency Center for an exclusive and tailor-made support on Symfony
sensiolabs.com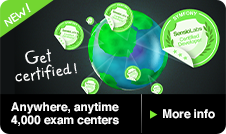 Archives for 02/2011
---
The public API of Symfony2 will be frozen in just a few days. Therefore, this week developers committed some of the last big impact changes to the code repository: the Response was removed from DIC, CompatAssetsBundle was removed in favor of AsseticBundle, and the boostrap files were also removed.
---
During the conference in San Francisco, Yusuke Ando recorded some images from the sessions and interviewed Dustin Whittle. The video is now available.
---
---
It is with great pleasure that I present to you the Symfony Live Unconference. The Unconference will take place parallel to the second day of Symfony Live 2011 in Paris, and is sponsored by Interlutions and my own company Ingewikkeld.
---
Symfony Live San Francisco Edition ended just a week ago, but the next Symfony Live Conference, Paris Edition, is already upon us!
---
The latest releases of symfony 1.3 and 1.4 have arrived.
---
---
Today was the second day of Symfony Live San Francisco. This is a summary of what happened.
---
Yesterday was the first day of Symfony Live San Francisco. This is a summary of what happened.
---
So a month ago we called for the community to contribute to the project financially, so we could have SektionEins execute a security audit on Symfony2, Twig and also Doctrine. The donation drive was a huge success! Thanks to the community as a whole (and especially phpBB and Sensio), we now have enough money to order security audits on all three packages.
---
Symfony2 boosted its development activity this week, just before the first Symfony Live 2011 conference in San Francisco. A new SecurityBundle was introduced, class loading was moved to its own component and the Form and Validator components were vastly revamped. In addition, the first version of the config normalizer was committed, although symfony community showed no consensus about it yet.
---
IN THE NEWS

Symfony Certification: Now in 4,000 centers around the world!