Archives
---
Be trained by SensioLabs experts (2 to 6 day sessions -- French or English).
trainings.sensiolabs.com
Access to the SensioLabs Competency Center for an exclusive and tailor-made support on Symfony
sensiolabs.com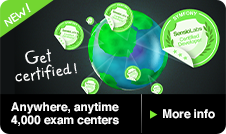 Archives for 04/2011
---
All features of Symfony 2.0 are now available. That means that we can finally enter the long-awaited beta/RC release cycle that will eventually lead to the release of the shiny 2.0 version.
---
With the release of the first beta approaching fast, our main focus has switched from adding new features to polishing existing ones.
---
Symfony2 development focused this week on the new Form/Validation components. Firstly, the 'form' branch was merged, modifying nearly 300 files and 25,000 lines of code. Afterwards, tens of changes and tweaks were committed to make the forms more extendable and easier to use. In addition, Symfony2 PR12 was released and the first beta version was announced for the next week.
---
We have just released Symfony2 PR12.
---
This week, the new Symfony2 forms were declared in beta state and functional tests added support for cookies and sessions. Meanwhile, Symfony2-based micro-framework Silex gained form and swiftmailer support and could even include a small admin generator. Lastly, symfony community started a campaign to ask NetBeans IDE to add support for Symfony2.
---
IN THE NEWS

Symfony Certification: Now in 4,000 centers around the world!