Archives
---
Be trained by SensioLabs experts (2 to 6 day sessions -- French or English).
trainings.sensiolabs.com
Access to the SensioLabs Competency Center for an exclusive and tailor-made support on Symfony
sensiolabs.com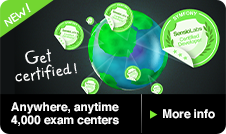 Archives for 05/2011
---
---
It took less time than expected... but Symfony2 beta3 has just been released.
---
It tooks more time than expected, but the second beta version of Symfony2 is now available.
---
Annotations in Symfony2 now feel more "native".
---
This week Symfony2 development achieved another remarkable milestone: the official repository received its 1,000th pull request. Meanwhile, Doctrine bridge added a very convenient unique validator, Form component renamed, removed and simplified some properties and methods and lots of exceptions were renamed in other components.
---
---
---
The one where Doctrine is getting easier.
---
You can also make Symfony2 better.
---
IN THE NEWS

Symfony Certification: Now in 4,000 centers around the world!