Archives
---
Be trained by SensioLabs experts (2 to 6 day sessions -- French or English).
trainings.sensiolabs.com
Access to the SensioLabs Competency Center for an exclusive and tailor-made support on Symfony
sensiolabs.com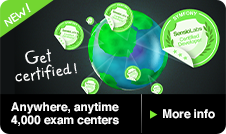 Archives for 08/2011
---
---
Just a month after the Symfony 2.0 release, it's time for the first bug release.
---
Symfony2 development activity focused this week on fixing some minor bugs. Meanwhile, Propel ORM announced a brand-new version for one of the most used symfony 1.x plugins.
---
This week, we learned that Drupal project is considering the use of several Symfony2 components for its upcoming version. Therefore, Drupal could join other big PHP projects such as phpBB which already selected Symfony2 for developing its next versions.
---
---
---
Symfony 2.0.0 version was finally released this week, marking the end of a fascinating journey that began 18 months ago. This release also marks the beginning of a bright future for the symfony project and its expanding ecosystem.
IN THE NEWS

Symfony Certification: Now in 4,000 centers around the world!