Archives
---
Be trained by SensioLabs experts (2 to 6 day sessions -- French or English).
trainings.sensiolabs.com
Access to the SensioLabs Competency Center for an exclusive and tailor-made support on Symfony
sensiolabs.com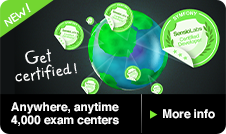 Archives for 09/2011
---
---
Symfony 2.0.3 has just been released.
---
Symfony 2.0.2 has just been released.
---
Only one month to go: for the third time, the Symfony Day will take place in Cologne.
---
---
symfony 1.4.14 has just been released.
---
Last week, Tuesday September 6th, the first and inaugural social meetup of the Symfony User Group in Los Angeles happened. The meetup was organized and sponsorized by the awesome guys at ChowNow and UseAllFive, who provided the venue, chow and drinks! Some managers of the Los Angeles PHP User Group joined the party.
---
This week, Symfony2 development activity focused on translation. Besides the new CSV and Qt dumpers, a new command was added to extract translation messages from templates, greatly easing the internationalization of applications. In addition, it was announced that the popular symfony IRC meetings will be held again in a bi-weekly basis starting next thursday.
---
IN THE NEWS

Symfony Certification: Now in 4,000 centers around the world!