Archives
---
Be trained by SensioLabs experts (2 to 6 day sessions -- French or English).
trainings.sensiolabs.com
Access to the SensioLabs Competency Center for an exclusive and tailor-made support on Symfony
sensiolabs.com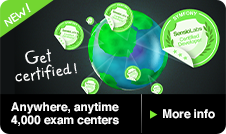 Archives for 05/2012
---
Symfony 2.0.15 has just been released.
---
symfony 1.4.18 has just been released. It contains a security fix.
---
This week Form component continued its huge refactorization with hundreds of fixes, tweaks and changes (some of them breaking BC). In addition, Symfony Live San Francisco 2012 was announced and SensioLabs launched in United Kingdom.
---
About the Symfony 2.1 release cycle.
---
---
Don't miss the 2012 edition of the Symfony Live conference in San Francisco.
---
Symfony 2.0.14 has just been released.
---
Fill-in the Symfony community survey and be included in a raffle with great Symfony goodies up for grabs.
---
This week, Symfony 2.1 updated its minimum required PHP version to 5.3.3, which contains a lot of bug fixes. Meanwhile, Dependency Injection and Session were the most active components in the repository.
---
The one where I give many great news for the upcoming Symfony Live Conference in Paris.
---
IN THE NEWS

Symfony Certification: Now in 4,000 centers around the world!