Archives
---
Be trained by SensioLabs experts (2 to 6 day sessions -- French or English).
trainings.sensiolabs.com
Access to the SensioLabs Competency Center for an exclusive and tailor-made support on Symfony
sensiolabs.com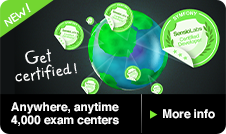 Archives for 06/2012
---
Have a look at the Symfony Live conference schedule for San Francisco.
---
This week, the long awaited Symfony 2.1 first beta was released. Meanwhile, the official repository achieved a very remarkable milestone: more than 5,000 watchers. In addition, the first details of the upcoming Symfony Live London 2012 conference were unveiled.
---
This week, Symfony2 development focused on Form and Filesystem components. In addition, the Security component was updated to allow class names to be passed as an argument to getEncoder() method.
---
The first beta of Symfony 2.1 has been released.
---
---
Symfony Live Conference Paris wrap-up.
---
At Symfony Live 2011 - Paris, we announced the plan to build a content management framework on top of Symfony2. Meanwhile, the Symfony2 CMF has reached a usable state.
---
---
Last year at Symfony Live, we had an uncon for one of the two conference days. It was a big success, with a nice mixture of talks on a variation of topics. We had established speakers in the uncon schedule, but also new speakers. And we even hosted a nice discussion on E-commerce using symfony. Because of the success we had with the unconference last year, we've decided to extend the unconference to include both conference days! This means more room for those of you who want to present on your favorite topic. And those presentations can be done as either regular talks or as lightning talks. There will be 9 slots to fill spread out over the two days.
IN THE NEWS

Symfony Certification: Now in 4,000 centers around the world!