Archives
---
Be trained by SensioLabs experts (2 to 6 day sessions -- French or English).
trainings.sensiolabs.com
Access to the SensioLabs Competency Center for an exclusive and tailor-made support on Symfony
sensiolabs.com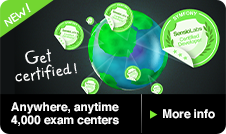 Archives for 08/2012
---
Symfony Live London is taking place on 13-14th September 2012, the two-day event involves one full day of in-depth training and a two-track deeply technical conference.
---
Here is the second 2.1.0 release candidate.
---
Symfony 2.0.17 has just been released.
---
Symfony 2.1 launch is around the corner and for that reason, the development activity remained moderate this week and confined to only fixing some minor bugs found on the last release candidate version.
---
As the Symfony 2.1 release date approaches, this week all the efforts were aimed at fixing the few issues still flagged as blockers for Symfony 2.1.
---
After publishing the first Release Candidate version last week, Symfony 2.1 reduced its development activity this week to some minor tweaks and fixes. The most important commit was the update of ICU data used in the Locale component.
---
This week, the first Release Candidate version of Symfony 2.1 was published. From now on, Symfony 2.1 will only accept bug fixes to achieve the needed stability before the upcoming final release.
---
---
Here is the first 2.1.0 release candidate.
IN THE NEWS

Symfony Certification: Now in 4,000 centers around the world!