Archives
---
Be trained by SensioLabs experts (2 to 6 day sessions -- French or English).
trainings.sensiolabs.com
Access to the SensioLabs Competency Center for an exclusive and tailor-made support on Symfony
sensiolabs.com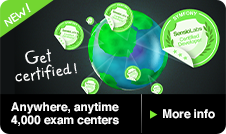 Archives for 09/2012
---
This week, a new edition of the Symfony Live 2012 conference gathered hundreds of Symfony enthusiasts at San Francisco. During the conference, SensioLabs Desktop, a new application to ease the management of your PHP projects, was unveiled. Meanwhile, the new formal release process was made official and the first code changes were committed for the upcoming Symfony 2.2 version.
---
Last day of Symfony Live San Francisco 2012, after 4 great days of conferences and trainings!
---
---
On the occasion of Symfony Live San Francisco 2012, join us at the Cocktail Party we've organized on Thursday 27th. Register now to the conference and let's party with all the Symfony Community members!
---
Symfony 2.1.2 has been released with Doctrine 2.3.0.
---
Some updated for the 2012 Symfony Live conference in San Francisco.
---
---
A quick Symfony 2.1.1 release.
---
This was the most important week of the year for Symfony project. After more than one year of hard work and thousands of commits and pull requests, Symfony 2.1 was released. Now it's time to celebrate, and to start thinking about Symfony 2.2.
---
Welcome the 2.1.0 final version.
---
This week, Symfony 2.1.0 RC2 and Symfony 2.0.17 were released to fix several potential security issues related to XML handling. In addition, the final version of Symfony 2.1.0 was announced for the next week and the full Symfony Live London conference schedule was published.
IN THE NEWS

Symfony Certification: Now in 4,000 centers around the world!