Archives
---
Be trained by SensioLabs experts (2 to 6 day sessions -- French or English).
trainings.sensiolabs.com
Access to the SensioLabs Competency Center for an exclusive and tailor-made support on Symfony
sensiolabs.com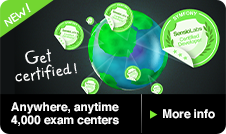 Archives for 03/2013
---
This week, Symfony 2.1.9 was released, a maintainance version that fixed a lot of minor bugs. In addition, a Symfony Docs Hack Day was organized on March 30th, which was a huge success and resulted in tens of fixes and tweaks to the existing documentation.
---
Symfony 2.1.9 has been released.
---
---
The first Symfony Documentation hack day is coming on Saturday, March 30th! And no matter who you are, we want you to help us take the documentation to the next level.
---
Symfony 2.0.23 has just been released.
---
Le programme complet et détaillé de la conférence est désormais disponible sur le site de l'événement, par contre vous aurez plus d'informations sur les Keynotes et la certification en lisant ce blog post !
---
This week the Locale component was refactored into two new Symfony components: Icu and Intl. Meanwhile, the first speakers of the Symfony Live Portland 2013 conference were announced and the full schedule for the Symfony Live Paris 2013 conference was published.
---
Toutes les actualités du Symfony Live Paris 2013 : annonce des conférenciers sélectionnés, du programme, présentation des formations… Bref inscrivez-vous vite pour ne pas manquer l'événement !
---
See you soon for the most exciting [Symfony event](http://portland2013.live.symfony.com/) of 2013 in the USA!
---
---
Relive Symfony Live Berlin 2012: the videos from the conference are available on our YouTube channel!
---
This week Symfony 2.2.0 was released, setting the foundation for the new time-based release process. Moreover, Symfony 2.3 will be released within three months, being the first Symfony2 version with long term support.
---
Symfony 2.2.0 has just been released.
IN THE NEWS

Symfony Certification: Now in 4,000 centers around the world!