Archives
---
Be trained by SensioLabs experts (2 to 6 day sessions -- French or English).
trainings.sensiolabs.com
Access to the SensioLabs Competency Center for an exclusive and tailor-made support on Symfony
sensiolabs.com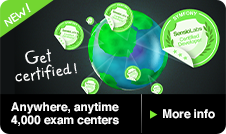 Archives for 05/2013
---
This week, the Symfony Live Portland 2013 conference gathered all the attention of the Symfony community. Meanwhile, the upcoming Symfony 2.3 version continued removing deprecated options and adding new unit tests.
---
---
Symfony 2.3 comes with many small tweaks and enhancements. Learn more about some of them.
---
Symfony 2.3.0 RC1 released
---
---
Test Symfony 2.3.0 Beta 2.
---
Symfony 2.3 adds some great new features to the Console component.
---
Symfony 2.3 automates the management of your parameters.yml application file.
---
Symfony 2.1.10 has been released.
---
Symfony 2.3 supports buttons management in Forms.
---
---
As announced yesterday, we have just released Symfony 2.3.0 Beta 1.
IN THE NEWS

Symfony Certification: Now in 4,000 centers around the world!