Stopwatch
Stopwatch component
Provides a way to profile code.
Resources: Code Documentation
Projects using Stopwatch
Symfony is an Open Source PHP Web applications development framework. It was originally conceived by the interactive agency SensioLabs for the development of web sites for its own customers. Symfony was published by the agency in 2005 under MIT Open Source license and today it is among the leading frameworks available for PHP development.
phpDocumentor 2 is a tool with which it is possible to generate documentation from your PHP source code. With this documentation you can provide your consumers with more information regarding the functionality embedded within your source and not only what is usable to them from your user interface. Documentation generated by phpDocumentor 2 does not aim to be a replacement for conventional documentation but is rather supplemental, or reference, documentation.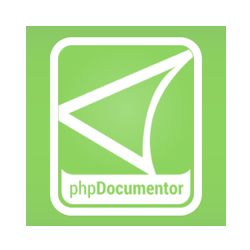 Pagekit is a modular and lightweight CMS built from the ground up with a modern architecture in mind. It serves as a web application framework and provides an awesome platform for theme and extension developers.

Roadiz is a modern CMS based on a polymorphic node system which can handle many types of services and contents. Its back-office has been developed with a high sense of design and user experience. Its theming system is built to live independently from back-office allowing easy switching and multiple themes for one content basis. For example, it allows you to create one theme for your desktop website and another one for your mobile, using the same node hierarchy. Roadiz is released under MIT license, so you can reuse and distribute its code for personal and commercial projects.