Table of Contents
Questions & Feedback
Found a typo or an error?
Want to improve this document? Edit it.
Need support or have a technical question?
Post to the user mailing-list.

This
work
is licensed under a
Creative Commons
Attribution-Share Alike 3.0
Unported
License
.
---
Be trained by SensioLabs experts (2 to 6 day sessions -- French or English).
trainings.sensiolabs.com
ServerGrove, outstanding support at the right price for your Symfony hosting needs.
servergrove.com
Access to the SensioLabs Competency Center for an exclusive and tailor-made support on Symfony
sensiolabs.com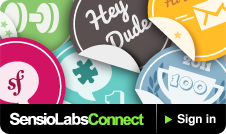 2.0 version

The Locale Component
Caution: You are browsing the documentation for Symfony version 2.0 which is not maintained anymore. If some of your projects are still using this version, consider upgrading.
The Locale Component¶
Locale component provides fallback code to handle cases when the

intl

extension is missing. Additionally it extends the implementation of a native

Locale

class with several handy methods.
Replacement for the following functions and classes is provided:
Note
Stub implementation only supports the en locale.
Installation¶
You can install the component in many different ways:
Usage¶
Taking advantage of the fallback code includes requiring function stubs and adding class stubs to the autoloader.
When using the ClassLoader component following code is sufficient to supplement missing intl extension:
if

 

(

!

function_exists

(

'intl_get_error_code'

))

 

{


    

require

 

__DIR__

.

'/path/to/src/Symfony/Component/Locale/Resources/stubs/functions.php'

;



    

$loader

->

registerPrefixFallbacks

(


        

array

(

__DIR__

.

'/path/to/src/Symfony/Component/Locale/Resources/stubs'

)


    

);




}



Locale class enriches native Locale class with additional features:
 1
 2
 3
 4
 5
 6
 7
 8
 9
10
11
12
13

use

 

Symfony\Component\Locale\Locale

;





// Get the country names for a locale or get all country codes




$countries

 

=

 

Locale

::

getDisplayCountries

(

'pl'

);




$countryCodes

 

=

 

Locale

::

getCountries

();





// Get the language names for a locale or get all language codes




$languages

 

=

 

Locale

::

getDisplayLanguages

(

'fr'

);




$languageCodes

 

=

 

Locale

::

getLanguages

();





// Get the locale names for a given code or get all locale codes




$locales

 

=

 

Locale

::

getDisplayLocales

(

'en'

);




$localeCodes

 

=

 

Locale

::

getLocales

();



---
IN THE NEWS
Announcing the next Symfony Live Conference 2013 in Portland