Table of Contents
Questions & Feedback
Found a typo or an error?
Want to improve this document? Edit it.
Need support or have a technical question?
Post to the user mailing-list.

This
work
is licensed under a
Creative Commons
Attribution-Share Alike 3.0
Unported
License
.
---
Be trained by SensioLabs experts (2 to 6 day sessions -- French or English).
trainings.sensiolabs.com
Access to the SensioLabs Competency Center for an exclusive and tailor-made support on Symfony
sensiolabs.com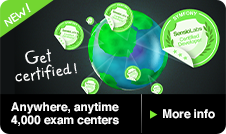 2.4 version

How Symfony2 differs from symfony1
How Symfony2 differs from symfony1¶
The Symfony2 framework embodies a significant evolution when compared with the first version of the framework. Fortunately, with the MVC architecture at its core, the skills used to master a symfony1 project continue to be very relevant when developing in Symfony2. Sure, app.yml is gone, but routing, controllers and templates all remain.
This chapter walks through the differences between symfony1 and Symfony2. As you'll see, many tasks are tackled in a slightly different way. You'll come to appreciate these minor differences as they promote stable, predictable, testable and decoupled code in your Symfony2 applications.
So, sit back and relax as you travel from "then" to "now".
---
IN THE NEWS

Symfony Certification: Now in 4,000 centers around the world!