Questions & Feedback
Found a typo or an error?
Want to improve this document? Edit it.
Need support or have a technical question?
Post to the user mailing-list.

This
work
is licensed under a
Creative Commons
Attribution-Share Alike 3.0
Unported
License
.
---
Be trained by SensioLabs experts (2 to 6 day sessions -- French or English).
trainings.sensiolabs.com
ServerGrove, outstanding support at the right price for your Symfony hosting needs.
servergrove.com
Access to the SensioLabs Competency Center for an exclusive and tailor-made support on Symfony
sensiolabs.com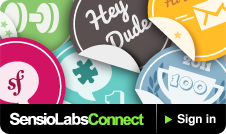 master version

I componenti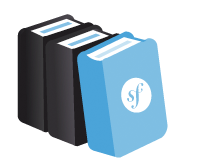 The Components implement common features needed to develop websites. They are the foundation of the Symfony full-stack framework, but they can also be used standalone even if you don't use the framework as they don't have any mandatory dependencies.
I componenti¶
Class Loader
CSS Selector
DOM Crawler
Filesystem
Finder
Locale
Process
Serializer
Stopwatch
Templating
IN THE NEWS
Announcing the next Symfony Live Conference 2013 in Portland