---
Be trained by SensioLabs experts (2 to 6 day sessions -- French or English).
trainings.sensiolabs.com
ServerGrove, outstanding support at the right price for your Symfony hosting needs.
servergrove.com
Access to the SensioLabs Competency Center for an exclusive and tailor-made support on Symfony
sensiolabs.com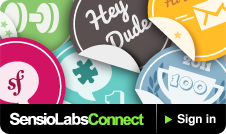 A dedicated partner for all of your web projects
Starting a new project or struggling with your current project? Sensio Labs, a leading company in the open source community and its partners are here to help.
Sensio Labs is the internationally recognized and awarded web agency, creator of the Symfony PHP Framework, and many other Open Source libraries (Doc...). For the past 13 years, Sensio Labs has consulted and collaborated with more than 200 prestigious clients such as Yahoo!, Dailymotion, Peugeot, Gaz de France, Saint Gobain, …
Before
Consulting

Bootstrap your project with open source and Symfony experts that specialize in technical architecture and development best practices

Training

Get your teams trained by open source experts using the latest tools and best practices.Training are offered via on-site workshops or via E-learning.
During
Assisting

Use our guidance to develop to the highest standard to ensure consistency and performance of your project.

Contracting

In need of temporary or permanent assistance? Contact our experts experienced with the latests tools and development best practices

Tests and documentation

Ensure the highest quality and longevity of your applications through automated unit and functional tests and quality documentation
After
Auditing

Ensure the quality and robustness of code with audits from our Symfony experts that review documentation, security, and performance.
Get your applications certified through Sensio Labs and its partners.

Expertise

Call our experts to resolve performance problems, security threats, bugs, and other technical issues

Maintenance and support

Get exclusive benefits from our experts to insure the maintainability of your application through the latest technologies (version upgrades, security patches…) and have a dedicated expert for your project
---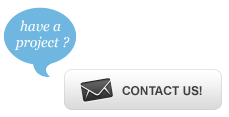 IN THE NEWS
Announcing the next Symfony Live Conference 2013 in Portland