You are browsing the Symfony 5.1 documentation, which changes significantly from Symfony 3.x. If your app doesn't use Symfony 5.1 yet, browse the Symfony 3.4 documentation.
The Console Helpers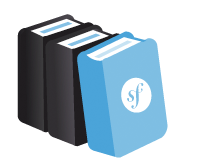 The Components implement common features needed to develop websites. They are the foundation of the Symfony full-stack framework, but they can also be used standalone even if you don't use the framework as they don't have any mandatory dependencies.
The Console Helpers¶
The Console component comes with some useful helpers. These helpers contain function to ease some common tasks.