The Book
The Symfony Book
Caution
: You are browsing the documentation for Symfony version
2.0
which is
not maintained anymore
. If some of your projects are still using this version, consider upgrading to Symfony 2.6.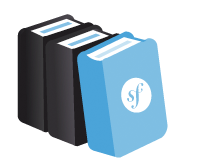 Prepared by the core team, this is the Symfony bible. It is the reference for any user of the platform, who will typically want to keep it close at hand.
Table of contents
English

This work is licensed under a Creative Commons Attribution-Share Alike 3.0 Unported License .