Archives
---
Be trained by SensioLabs experts (2 to 6 day sessions -- French or English).
trainings.sensiolabs.com
Access to the SensioLabs Competency Center for an exclusive and tailor-made support on Symfony
sensiolabs.com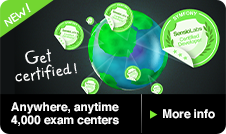 Blog
---
This week, Symfony project focused on fixing code inconsistencies, such as unifying the way null values are returned, removing unsupported arguments and making the phpdoc types consistent with those defined in Hack. Meanwhile, Swiftmailer started its big refactorization removing the Simpletest library and switching all its unit tests to PHPUnit.
---
This week, the most relevant news about Symfony project was the re-introduction of the Symfony Core Team, which could boost the Symfony development. In addition, the first beta of Symfony 2.5 was released, fixing important issues such as the database session storage for high-concurrency websites.
---
Symfony project introduces a new Symfony Core Team and a brand-new internal workflow to accelerate its development.
---
---
Symfony 2.4.3 has just been released.
---
Le SymfonyLive Paris 2014 c'est lundi et mardi, voici les dernières nouvelles de la conférence ! Il est encore temps de vous inscrire mais dépêchez-vous !
---
Symfony 2.3.12 has just been released.
---
---
---
IN THE NEWS

Symfony Certification: Now in 4,000 centers around the world!