Questions & Feedback
Found a typo or an error?
Want to improve this document? Edit it.
Need support or have a technical question?
Post to the user mailing-list.
---
Be trained by SensioLabs experts (2 to 6 day sessions -- French or English).
trainings.sensiolabs.com
Access to the SensioLabs Competency Center for an exclusive and tailor-made support on Symfony
sensiolabs.com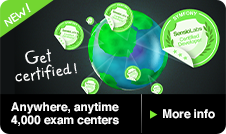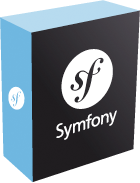 Symfony Standard Edition
The Symfony Standard Edition is the best distribution to use when starting a new project. It contains the most common bundles, and comes with a simple configuration system.
Comfortable with the console?
Install Composer and run the following command:
php composer.phar create-project symfony/framework-standard-edition path/ 2.4.3
Installation Instructions
Download one of the archives somewhere under your local web server's root directory and unpack it. If you have Git installed, you should download Symfony2 "without vendors", as it adds a bit more flexibility.
Follow the instructions in the README.md file (which is just a text file) that's packaged with the download.
Enjoy!
---
SYMFONY COMPONENTS
Beside being a full-stack framework, Symfony is also a set of decoupled and standalone components. They can be downloaded and installed independently of the main framework.
---
SYMFONY ON GIT
The official Symfony2 repository is hosted on Github at http://github.com/symfony/symfony.
You should only use this repository if you want the bleeding edge or if you don't mind installing things by hand.
SYMFONY 1.X
The symfony 1.4 version is the last Long Term Support release for the symfony 1.X branch and it is maintained until November 2012. If you are creating a new project, you should consider using Symfony2 instead.
However, if you already have a working symfony 1.x project, you can still access the framework documentation for all symfony 1.x versions, download any stable versions, or access the other symfony 1.x tools via the legacy page. You can also get symfony1 via Git.
If you want to start a new project with it, download the sandbox (.tgz, .zip), the source code (.tgz, .zip), or checkout the SVN repository.
---
Legacy releases
Download the latest versions of the previous stable releases:
IN THE NEWS

Symfony Certification: Now in 4,000 centers around the world!