Archives
---
Be trained by SensioLabs experts (2 to 6 day sessions -- French or English).
trainings.sensiolabs.com
Access to the SensioLabs Competency Center for an exclusive and tailor-made support on Symfony
sensiolabs.com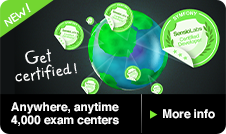 Events
Submit your Symfony event
SYMFONYTN 2013

on December 07, 2013 (from 09:00 to 18:00) in Tunisia, Tunisia.

submitted by

khaled adala
Symfony Tunisia Community Event:
Le premier evènement en Tunisie concernant la Framework Symfony.
Durant une journée, des speakers sont invités à venir partager les solutions qu'ils appliquent au quotidien pour aider les développeurs et les chefs de projet à relever les défis pour le développement professionnel des applications Symfony.

SYMFONYTN 2013 se déroulera à la cité des sciences de Tunis, les conférences commenceront à 9h00 et se terminera à 18h00.
---
SymfonyCon Warsaw is the first international conference for the European Symfony Community. It will take place at the Westin hotel for an entire week of Symfony! Here is the schedule: -2 workshop days: Tuesday 10 & Wednesday 11 -2 day conference: Thursday 12 & Friday 13 -1 hacking day & 1 certification exam: Saturday 14.

Call for Papers and Early bird ends both on July 31st!

Register now!!
---
All good things come in threes. This is the "catchphrase" of the Symfony User Group Cologne, December edition. Matthias Pigulla, Gero Duppel and Per Bernhardt will take you down the aisle and get your legacy code married to Symfony.

As usual, we'll provide chilled drinks and some delicious finger food!

Schedule:
7.30 pm – Get Together
8.00 pm - Matthias, Gero and Per: "Marry me! Legacy-Code mit Symfony verheiraten"
8.45 pm – Networking

Location: SensioLabs Deutschland
---
IN THE NEWS

Symfony Certification: Now in 4,000 centers around the world!