Archives
---
Be trained by SensioLabs experts (2 to 6 day sessions -- French or English).
trainings.sensiolabs.com
Access to the SensioLabs Competency Center for an exclusive and tailor-made support on Symfony
sensiolabs.com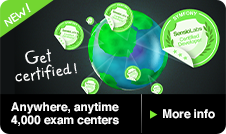 Events
Submit your Symfony event
deSymfonyDay 2014

on May 31, 2014 (from 09:00 to 20:00) in Barcelona, Spain.

submitted by

Javier Eguiluz
A single day and single-track Spanish-only conference organized by the Spanish Symfony communities from Madrid, Barcelona and Valencia.

The event includes eight 30 minutes sessions and an unconference with some 10 minutes lightning talks.
---
Einstieg in Symfony2

on June 05, 2014 (from 09:00 to 17:30) in Köln, Germany.

submitted by

Florian Radely
Dieses eintägige Seminar richtet sich an PHP-Entwickler, Softwarearchitekten und Projektleiter. Die Teilnehmer lernen die Symfony2-Architektur kennen sowie die Möglichkeiten und Werkzeuge in praktischen Beispielen anzuwenden.
---
Developer Week 2014

from July 14, 2014 to July 17, 2014 in Nürnberg, Germany.

submitted by

Thomas Schodrock
Am 14. Juli steigt Paul Seiffert direkt in die Welt der "Web Services" ein und macht diese anhand von praxisnahen Beispiele für die Teilnehmer "greifbar".

Für alle Teilnehmer die anschließend in Symfony einsteigen möchten, bietet Andreas Hucks am 17. Juli den passenden "Introduction to Symfony2" Workshop an. Innerhalb des eintägigen Workshops erhalten die Teilnehmer das notwendige Know-How um noch während des Workshops die erste eigenen Applikation zu entwickeln.
---
PHP Summer Camp 2014

from September 03, 2014 to September 06, 2014 in Rovinj, Croatia.

submitted by

Ivo Lukač
The PHP Summer Camp is focused on delivering cutting edge PHP knowhow, especially about Symfony. It provides 3 days of Symfony2 and general PHP hands-on workshops.
The camp format dedicates 95% of time for workshops, not presentations. Workshops are driven by the expertise of the speaker, so we secured the best gurus possible, like Ryan Weaver, Bernhard Schussek or Derick Rethans. We are covering following topics: Symfony basics, Symfony CMF, Symfony Forms, Sylius, PHPCR, Behat, PHPSpec, etc.
---
SymfonyLive 2014

from October 29, 2014 to October 31, 2014 in Berlin, Germany.

submitted by

Andreas Hucks
Although spring is fast approaching and autumn is still a long way off, we already have something to look forward to in October: SymfonyLive Berlin 2014 is going to take place from October 29th to 31st.

This year, we'll have two separate tracks on two days, with an extra workshop day so you will be able to enjoy both a workshop and the sessions!
---
IN THE NEWS

Symfony Certification: Now in 4,000 centers around the world!