Archives
---
Be trained by SensioLabs experts (2 to 6 day sessions -- French or English).
trainings.sensiolabs.com
Access to the SensioLabs Competency Center for an exclusive and tailor-made support on Symfony
sensiolabs.com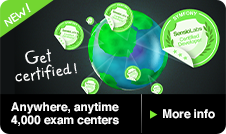 Events
Submit your Symfony event
BootCamp Cologne

on March 21, 2014 (from 09:00 to 18:00) in Cologne, Germany.

submitted by

Eveline Kaik
Dieses Seminar ist primär für Einsteiger konzipiert. Ziel ist es, dir durch die intensive Vermittlung von Grundlagen und Best Practices den Einstieg in das Symfony Framework zu erleichtern und für noch mehr Begeisterung zu sorgen. Das Symfony BootCamp ist ein forderndes und abwechslungsreiches Training für Softwareentwickler und Informatikstudenten am Medienstandort Köln. Die Teilnahme soll dir Starthilfe beim Umgang geben und dir einen Überblick über die Möglichkeiten von Symfony2 bieten.
---
Bei der Symfony User Group im März geht es um: Agile, Lean und Kanban (bei der Web-Entwicklung). Ein Widerspruch? Oder doch nicht? Wir freuen uns auf den Vortrag von Michael Mahlberg von der TCG GmbH.

19:00 - Get Together
19:30 - Michael mit: "Agile, Lean und Kanban – Freunde oder Feinde?"
20:30 - Networking

Location:
SensioLabs Deutschland, Neusser Straße 27 - 29, 50670 Köln
---
Le SymfonyLive Paris 2014 est l'événement incontournable de la communauté Symfony en France. La conférence aura lieu durant 2 jours et se tiendra en français uniquement.

Le CFP est ouvert jusqu'au 20 février, alors envoyez vos sujets dès maintenant.

Profitez du tarif en avance jusqu'au 14 février, inscrivez-vous vite !
---
SymfonyDay Mexico

from April 23, 2014 to April 25, 2014 in Mexico City, Mexico.

submitted by

Javier Eguiluz
The DrupalCamp Mexico 2014 conference will dedicate one full day to celebrate the first mexican Symfony event.

Some well-known speakers of the Symfony community will gather to discuss about the use of Symfony inside Drupal and the future of these two great projects.
---
IN THE NEWS

Symfony Certification: Now in 4,000 centers around the world!