Table of Contents
Questions & Feedback
Found a typo or an error?
Want to improve this document? Edit it.
Need support or have a technical question?
Post to the user mailing-list.

This
work
is licensed under a
Creative Commons
Attribution-Share Alike 3.0
Unported
License
.
---
Be trained by SensioLabs experts (2 to 6 day sessions -- French or English).
trainings.sensiolabs.com
Access to the SensioLabs Competency Center for an exclusive and tailor-made support on Symfony
sensiolabs.com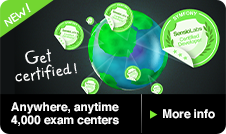 2.0 version

How to Master and Create new Environments
Caution: You are browsing the documentation for Symfony version 2.0 which is not maintained anymore. If some of your projects are still using this version, consider upgrading.
How to Master and Create new Environments¶
Every application is the combination of code and a set of configuration that dictates how that code should function. The configuration may define the database being used, whether or not something should be cached, or how verbose logging should be. In Symfony2, the idea of "environments" is the idea that the same codebase can be run using multiple different configurations. For example, the dev environment should use configuration that makes development easy and friendly, while the prod environment should use a set of configuration optimized for speed.
---
IN THE NEWS

Symfony Certification: Now in 4,000 centers around the world!