Table of Contents
Questions & Feedback
Found a typo or an error?
Want to improve this document? Edit it.
Need support or have a technical question?
Post to the user mailing-list.

This
work
is licensed under a
Creative Commons
Attribution-Share Alike 3.0
Unported
License
.
---
Be trained by SensioLabs experts (2 to 6 day sessions -- French or English).
trainings.sensiolabs.com
Access to the SensioLabs Competency Center for an exclusive and tailor-made support on Symfony
sensiolabs.com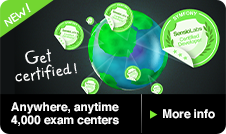 2.0 version

How to create a custom User Provider
Caution: You are browsing the documentation for Symfony version 2.0 which is not maintained anymore. If some of your projects are still using this version, consider upgrading.
How to create a custom User Provider¶
Part of Symfony's standard authentication process depends on "user providers". When a user submits a username and password, the authentication layer asks the configured user provider to return a user object for a given username. Symfony then checks whether the password of this user is correct and generates a security token so the user stays authenticated during the current session. Out of the box, Symfony has an "in_memory" and an "entity" user provider. In this entry you'll see how you can create your own user provider, which could be useful if your users are accessed via a custom database, a file, or - as shown in this example - a web service.
---
IN THE NEWS

Symfony Certification: Now in 4,000 centers around the world!