Table of Contents
Questions & Feedback
Found a typo or an error?
Want to improve this document? Edit it.
Need support or have a technical question?
Post to the user mailing-list.

This
work
is licensed under a
Creative Commons
Attribution-Share Alike 3.0
Unported
License
.
---
Be trained by SensioLabs experts (2 to 6 day sessions -- French or English).
trainings.sensiolabs.com
Access to the SensioLabs Competency Center for an exclusive and tailor-made support on Symfony
sensiolabs.com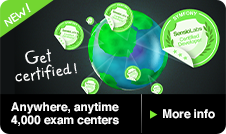 2.0 version

How to use PHP instead of Twig for Templates
Caution: You are browsing the documentation for Symfony version 2.0 which is not maintained anymore. If some of your projects are still using this version, consider upgrading.
How to use PHP instead of Twig for Templates¶
Even if Symfony2 defaults to Twig for its template engine, you can still use plain PHP code if you want. Both templating engines are supported equally in Symfony2. Symfony2 adds some nice features on top of PHP to make writing templates with PHP more powerful.
---
IN THE NEWS

Symfony Certification: Now in 4,000 centers around the world!