Questions & Feedback
Found a typo or an error?
Want to improve this document? Edit it.
Need support or have a technical question?
Post to the user mailing-list.

This
work
is licensed under a
Creative Commons
Attribution-Share Alike 3.0
Unported
License
.
---
Be trained by SensioLabs experts (2 to 6 day sessions -- French or English).
trainings.sensiolabs.com
Access to the SensioLabs Competency Center for an exclusive and tailor-made support on Symfony
sensiolabs.com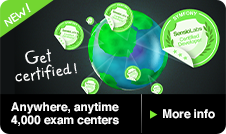 2.4 version

Creating Pages in Symfony2
Creating Pages in Symfony2¶
Creating a new page in Symfony2 is a simple two-step process:
Create a route: A route defines the URL (e.g. /about) to your page and specifies a controller (which is a PHP function) that Symfony2 should execute when the URL of an incoming request matches the route path;
Create a controller: A controller is a PHP function that takes the incoming request and transforms it into the Symfony2 Response object that's returned to the user.
This simple approach is beautiful because it matches the way that the Web works. Every interaction on the Web is initiated by an HTTP request. The job of your application is simply to interpret the request and return the appropriate HTTP response.
Symfony2 follows this philosophy and provides you with tools and conventions to keep your application organized as it grows in users and complexity.
---
IN THE NEWS

Symfony Certification: Now in 4,000 centers around the world!